discography


Nymphs Song Released.
Writer : ng
Type/ : 2020-08-07 / discography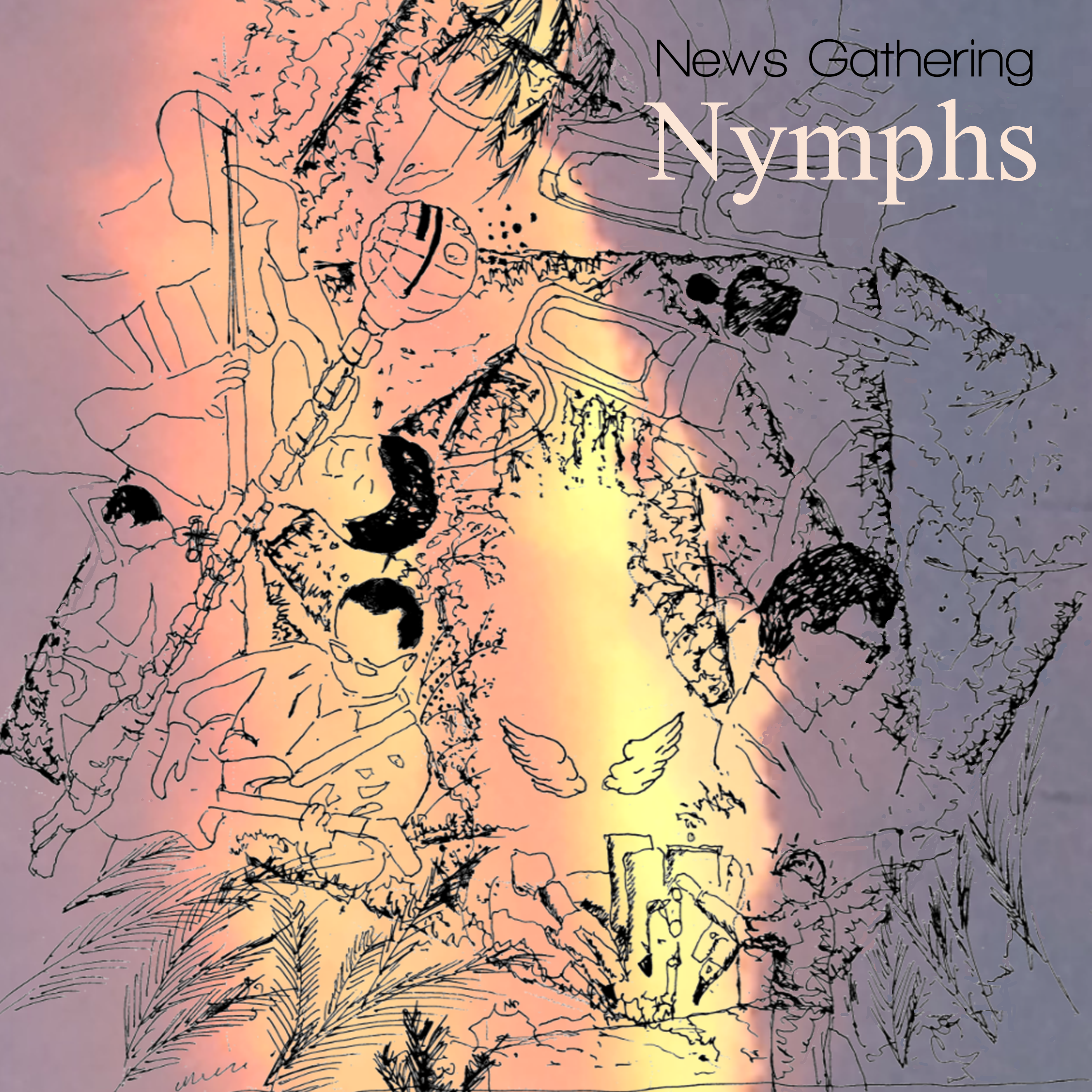 Nymphs
Please listen to music ->

Release Site List
The original song was played only once in Kanazawa by Isis, the predecessor of News Gathering, in April 1981.
Although it was a serious instrumental song that follows the flow of French progressive rock, it was completely renewed and revived as a neo-pop that makes us feel the coming new era.
The polyrhythm of the middle part evolved into the magnificent minimal music by developing the original song.
One day, after passing the singularity,a man undergoing robotic surgery (Da Vinci surgery) to prolong life. he sings his own recollection and anxiety about
The theme is that human beings who have undergone surgery to prolong life have become like a nymph.
He drew the after singularity world ,in a tribute to Stanly Kubrick's 2001 a Space Oddessy.
[原曲は1981年4月にNews Gatheringの前身であるIsisが金沢でたった一度だけ演奏した。
フレンチ・プログレッシブ・ロックの流れをくむシリアスなインスト曲であったが、全面的にリニューアルし、来るべき新時代を感じさせるネオ・ポップとして蘇った。
中間部のポリリズムは、原曲を発展させ壮大なミニマル・ミュージックへと変貌した。
シンギュラリティを経過したある日、長寿命化のためのロボット手術(ダ・ビンチ手術)を受ける男の、回想と不安を歌っている。
キューブリック監督の「2001年宇宙の旅」をオマージュにシンギュラリティ以降の世界を描きながら、長寿命化手術を受けた人間は、妖精のような存在になっていくという予感をテーマとしている]
[ Lyrics ]

See you again, On a sun shining day-.
(ある晴れた日にまた会いましょう)
Never I will, Forget you forever
(俺はお前のことを永遠に忘れない)

What was I born to do, By singularity
(シンギュラリティで何をするために生まれてきたのか)
Watch for a sudden stop, She said that I'll never die
(突然の停止に注意せよ、あなたは絶対死なないって彼女は言ってた)

Lie on a cold, Operating black table
(冷たく黒い手術台に寝かされて)
I'm waiting for Da Vincis surgery
(ダヴィンチ手術を待っている)

Catch me your memories, I sympathize with you
(お前の記憶を取り込むと、お前に共感する)
Touch me with hands of soul, Someday just once I want to Cry
(心の手で触れてくれ、いつの日か一度泣いてみたい)

What was I born to do, By singularity
(シンギュラリティで何をするために生まれてきたのか)
Watch for a sudden stop, She said that I'll never die
(突然の停止に注意せよ、あなたは絶対死なないって彼女は言ってた)

Catch me your memories, I sympathize with you
(お前の記憶を取り込むと、お前に共感する)
Touch me with hands of soul, Someday just once I want to Cry
(心の手で触れてくれ、いつの日か一度泣いてみたい)

Hold a security, Hold a security, Hold a security,