discography


Hope of End Song Released.
Writer : ng
Type/ : 2020-10-01 / discography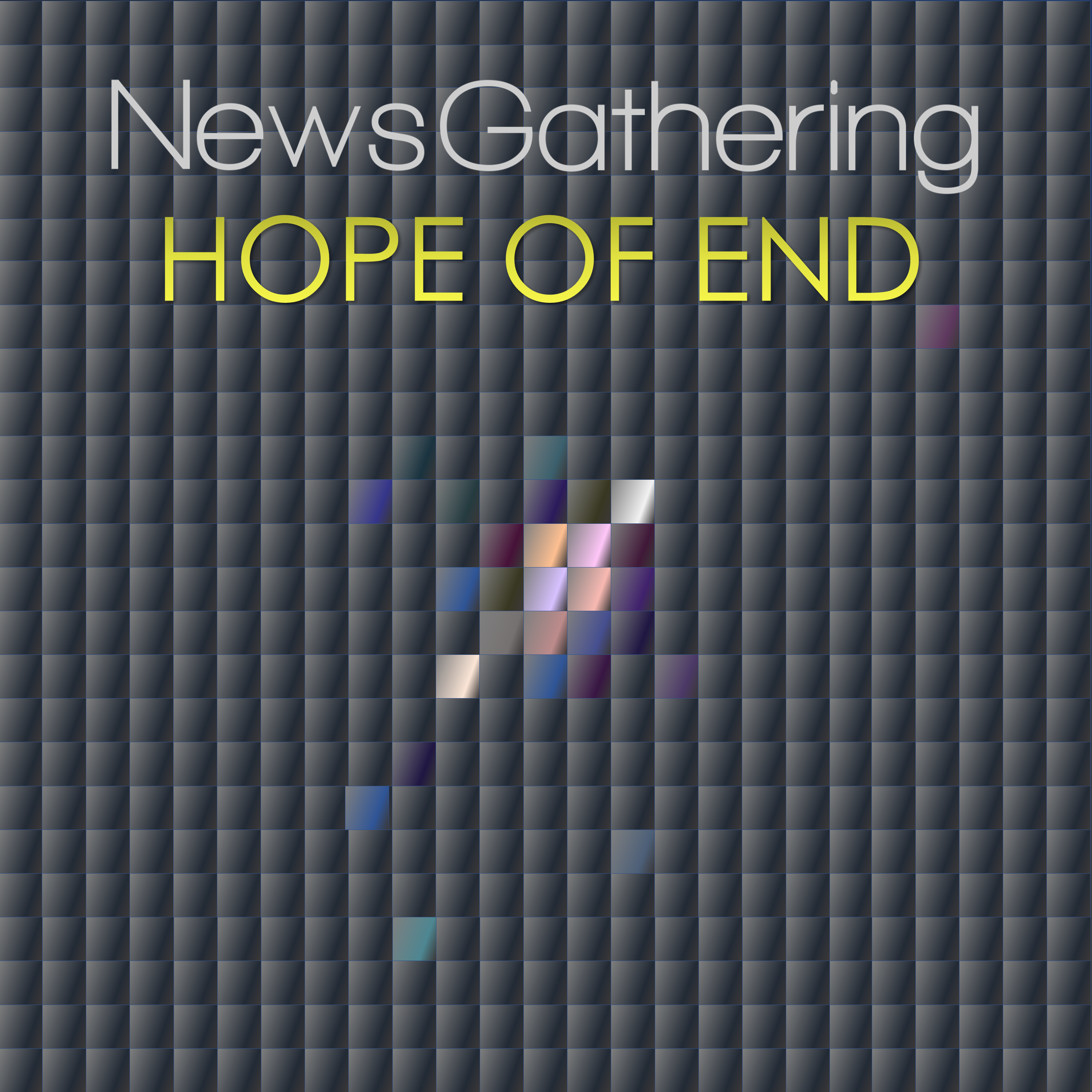 Hope Of End
Please listen to music ->

Youtube Music
Based on the song that was played around 1990 as a duet song for piano and bass, This song was reborn with a new colorful arrangement with vocals and chorus added.
Asai,Yoshiharu is in charge of vocals as a storyteller, and Ishimoto Matsushi's guitar and Kawasaki Kunio's chorus bring about a catharsis of liberation.
Hope Of End is about "hope for rebirth" and sings about liberation from "depression", which has captured many people living in this "covid19"era.
This song is based on the Plato's allegory of cave, and after wandering in a nightmare, in the late autumn, in awe of the land of fertility, it is a story of hoping a gift (Grace Thing) in the bright morning sun.
We want you to enjoy a peaceful time from late autumn to Christmas.
[ピアノとベースのデュオ曲として1990年頃演奏されていた曲を元に、ヴォーカルやコーラスを加え色彩豊かな新アレンジで生まれ変わった。
浅井芳治が語り部としてヴォーカルを担当し、石本松志のギターと河崎邦生のコーラスが解放のカタルシスをもたらしている。
Hope Of Endは「再生への望み」を主題とし、このコロナの時代に生きる多くの人が囚われている「鬱」からの解放を歌っている。
プラトンの洞窟の比喩をモチーフに、悪夢の中を彷徨った末、晩秋の豊穣な大地への畏敬の念を持って、朝日の中で賜りもの(Grace Thing)を希求する物語。
季節は晩秋からクリスマスの頃、安らかなるひと時を楽しんでいただきたい]
[ Lyric ]

Cave analyze make a lie oversight, on our journey stay here.
(洞窟の寓話は嘘を見落としている、僕らの旅はここに留まる)
Sleep on the night, I was fought overcome nightmare sleeping with cry.
(眠りについた夜、泣き叫びながら眠りの悪夢と戦った)

I saw light from grave in cave, I try hope to live.
(洞窟の墓から光を見た、僕は生きる希望にかけることにした)
I saw light from lonely night, you seek me out.
(孤独な夜に光を見た、君は僕を探し出す)
We hope the grace thing.
(僕らは恵みを待ち望む)

Shape on the line on the sight, dear life was deep breathing on smile.
(視準線上に浮かぶ姿、いとしき生命が微笑みながら深呼吸する)
I wanna kiss on the earth in the bright morning light like big smile.
(満面の微笑みのような輝かしい朝日の中で大地にキスしたい)

I saw light from grave in cave, I try hope to live.
(洞窟の墓から光を見た、僕は生きる希望にかけることにした)
I saw light from lonely night, you seek me out.
(孤独な夜に光を見た、君は僕を探し出す)
We hope the grace thing.
(僕らは恵みを待ち望む)