discography


Phantom Vibration Syndrome Song Released.
Writer : ng
Type/ : 2020-09-14 / discography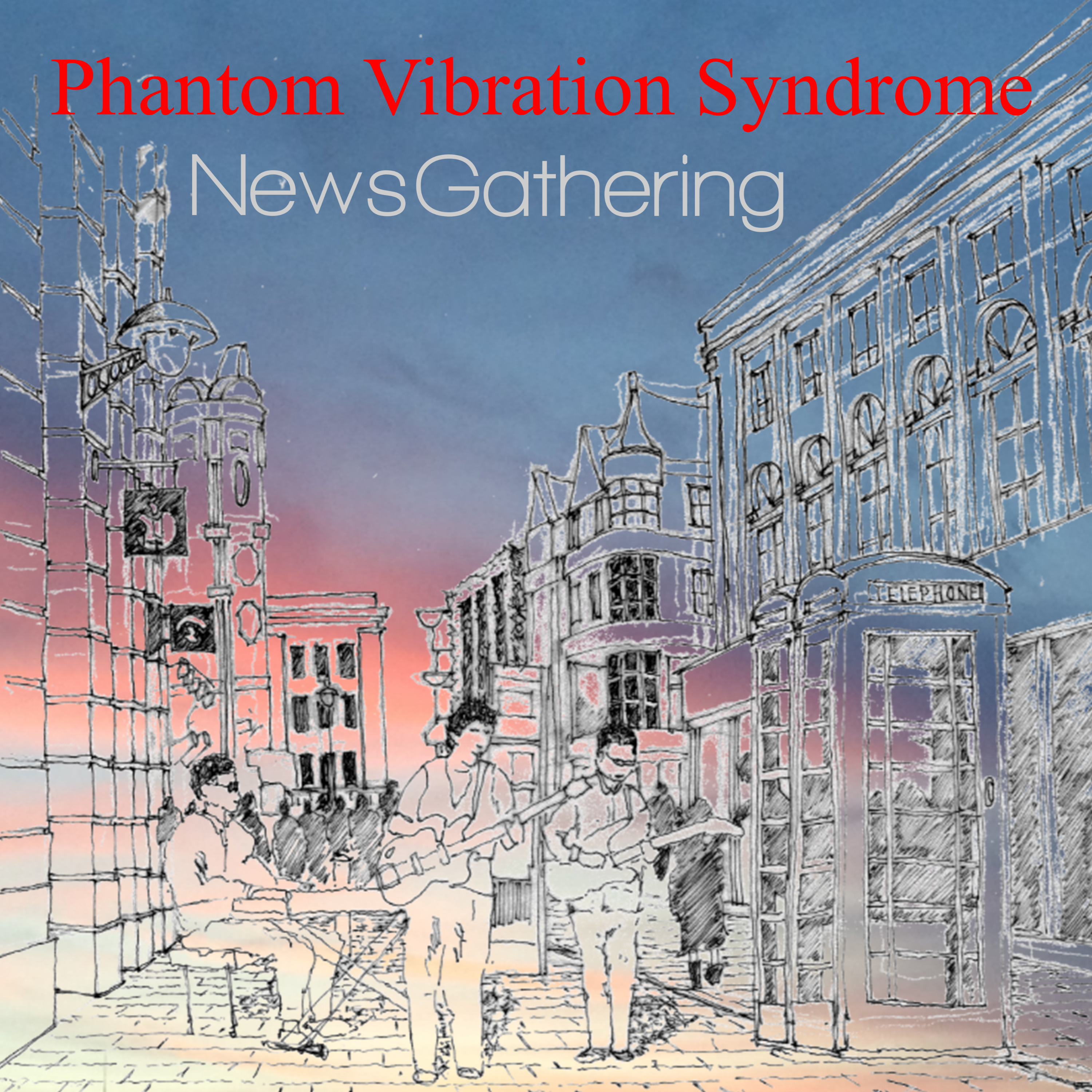 Phantom Vibration Syndrome
Please listen to music ->

Youtube Music
Phantom Vibration Syndrome is a phenomenon in which a cell phone or smart phone that should not be ringing feels like it is vibrating.
The phone call from her who should have died.and "I" would be still connected with her in the spiritual world.
The composition of this song has been performed since the beginning of 2020, and the theme is the fundamental emotion that wants to be connected to something while feeling the uneasiness of the world.
Using the extended chords, They plays what lies deep inside the hearts of the human beings who live in the present day, with a free sound world that is not obsessed with ready-made music.
Asai,Yoshiharu and Kawasaki,Kunio sing like a conversation,and Neutorino, a singing voice synthesizer that uses neural networks, adds color with scat.
The cover art drew NewsGathering playing next to the red telephone booth still on the streets of London.
If you feel that your smartphone is vibrating while listening to this song, you are also a member of Phantom Vibration Syndrome.
[Phantom Vibration Syndromeとは、幻想振動症候群と言われ、鳴っていないはずの携帯電話やスマート・フォンが振動しているように感じてしまう現象のことである。
亡くなったはずの彼女からの電話、そして、今なお精神世界で繋がっていると思っている「僕」。
この曲の作曲は2020年初めから行われ、世界を包む不安な気配を感じながら、何かと繋がっていたい根源的な情動をテーマにした作品である。
拡張されたコードを用いながら、既成の音楽にとらわれない自由な音世界によって、現在を生きる人類の心の奥底にあるものを奏でている。
浅井芳治と河崎邦生が掛け合いでボーカルをとり、ニューラルネットワークを用いた歌声シンセサイザーのNeutorinoがスキャットで彩を添えている。
ジャケット画はロンドンの街角に今もある赤い電話ボックスの傍で演奏するNewsGatheringを描いている。
曲を聴きながら自分のスマートフォンが振動している気がしたら、あなたもPhantom Vibration Syndromeの仲間です]
[ Lyric ]

We're apart far away, Like torn up flesh and blood
(僕たちは遠く分かたれ、引き裂かれた肉と血のように)

You call me again, From world after life
(君は死後の世界から再び僕に電話をかける)
I feel the vibe, from my phone slightly
(僕は携帯電話からかすかな振動を感じる)

We're connected in, Sacred astral world
(僕たちは聖なるアストラル界でつながっている)

You call me again, From world after life
(君は死後の世界から再び僕に電話をかける)
I feel the vibe, from my phone slightly
(僕は携帯電話からかすかな振動を感じる)